Get 110% FREE Turnkey Dropshipping Website From Sellvia ─ Limited Offer
The free Turnkey DropShipping Store is more than just a digital storefront; it's a ready-to-use website that is already built, optimized for customer experience, and comes pre-loaded with products. Traditionally, the journey to set up an online store would be inundated with tasks like:
Purchasing hosting
Securing a domain name
Deciding on a theme and plugins
Subscribing to a DropShipping services
However, Tunkey's offering simplifies this process significantly.
Get 110% free turnkey dropshipping store
To get a free turnkey DropShipping Store refer to the below guide
Getting Started: First, navigate to the Sellvia website. There, they promise you a free turnkey e-commerce store, complimentary hosting for one year, and a 14-day trial for the Sellvia Pro subscription.
To start with your free turnkey dropshipping store, enter your primary email and card details.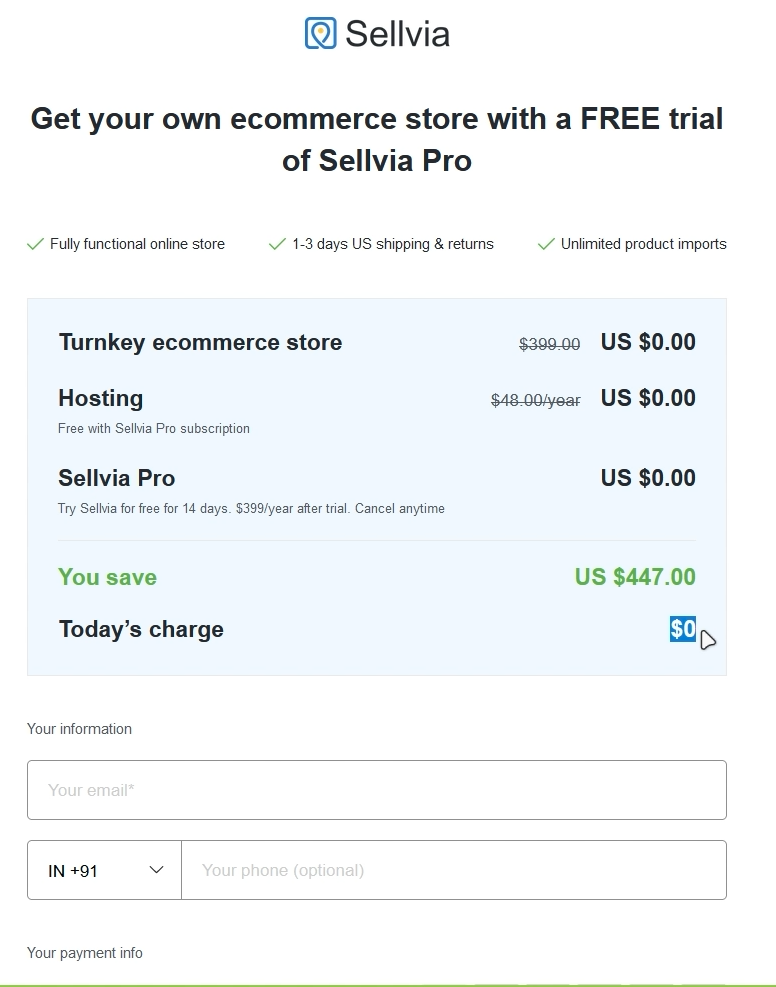 When you enter your primary email and card details, we will redirect you to the next page to complete the 4 steps.
Step 1: Choose your niche and click continue.
Step 2: Select your domain name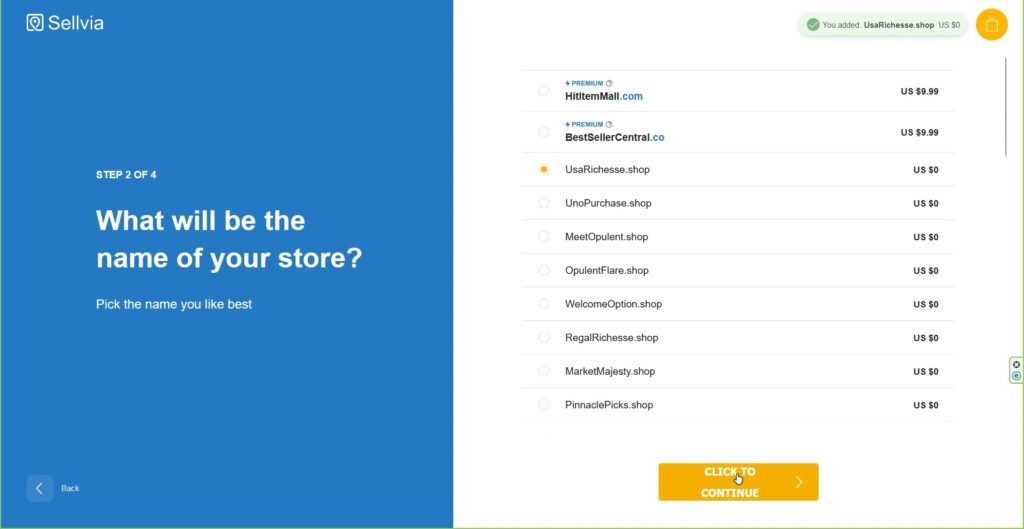 Select a free theme In 3rd step
In this step, you'll see paid and free themes. If you do not want to spend any money, you can go with a free theme.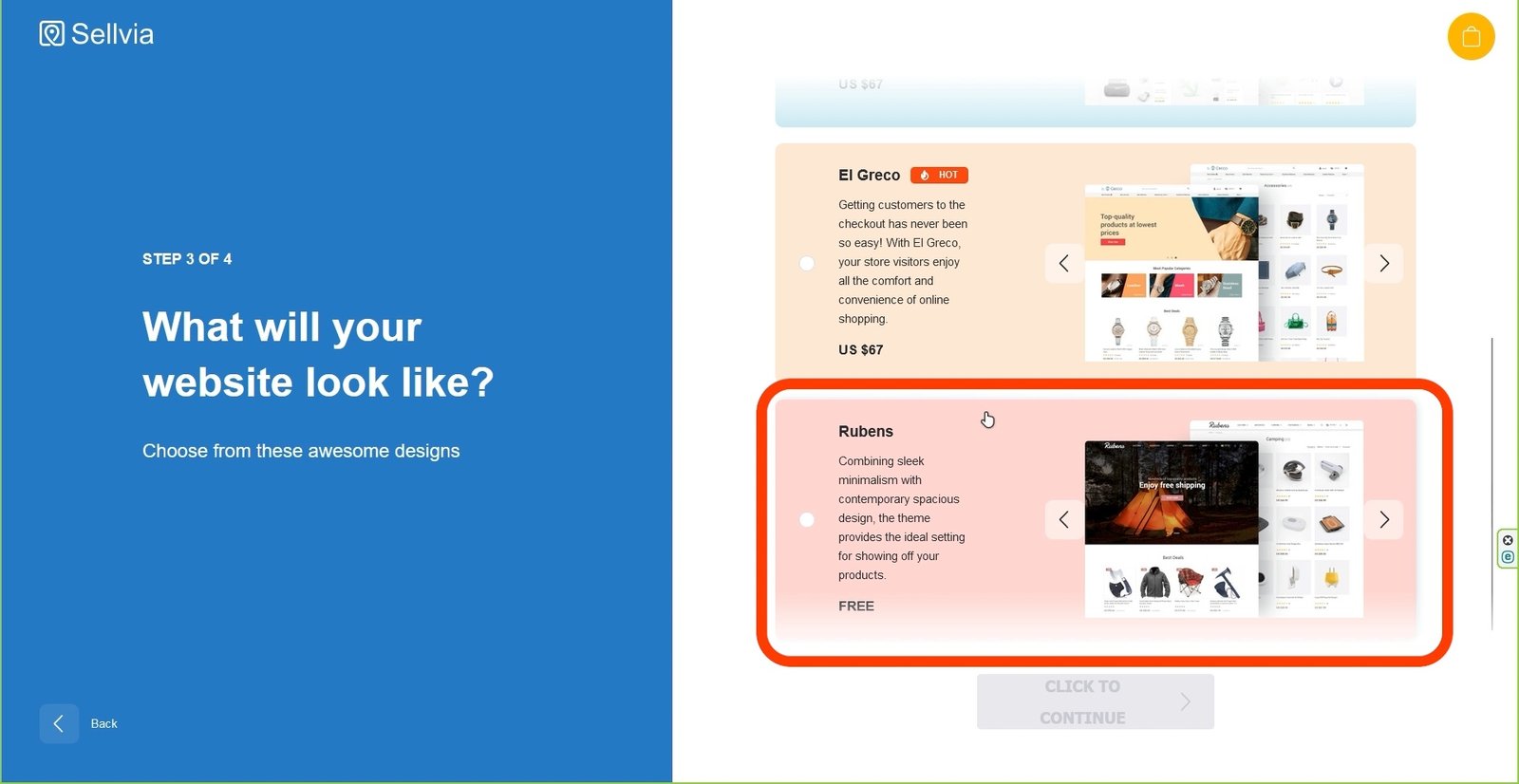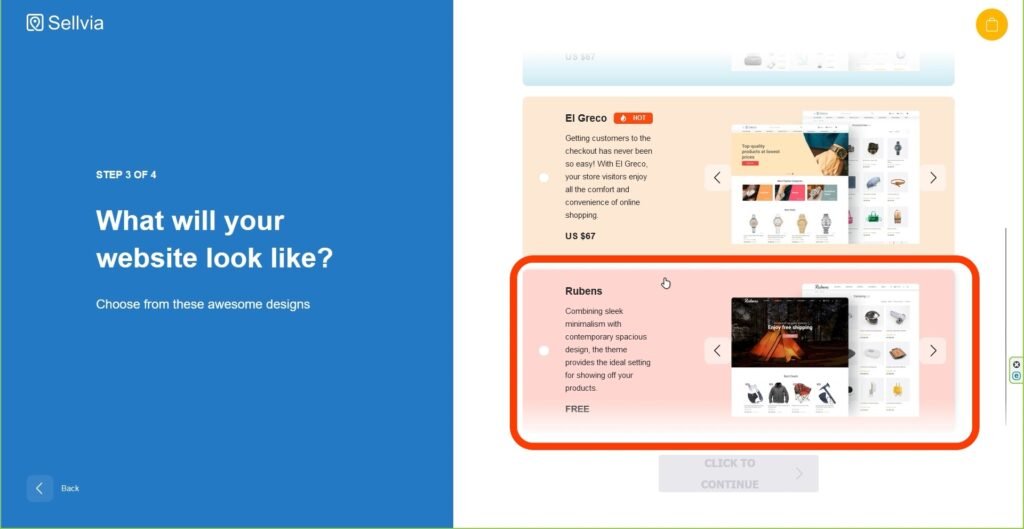 Step 4: Upgrade your store (optional step)
In this step, you will asked to upgrade your store with a product catalog and social media package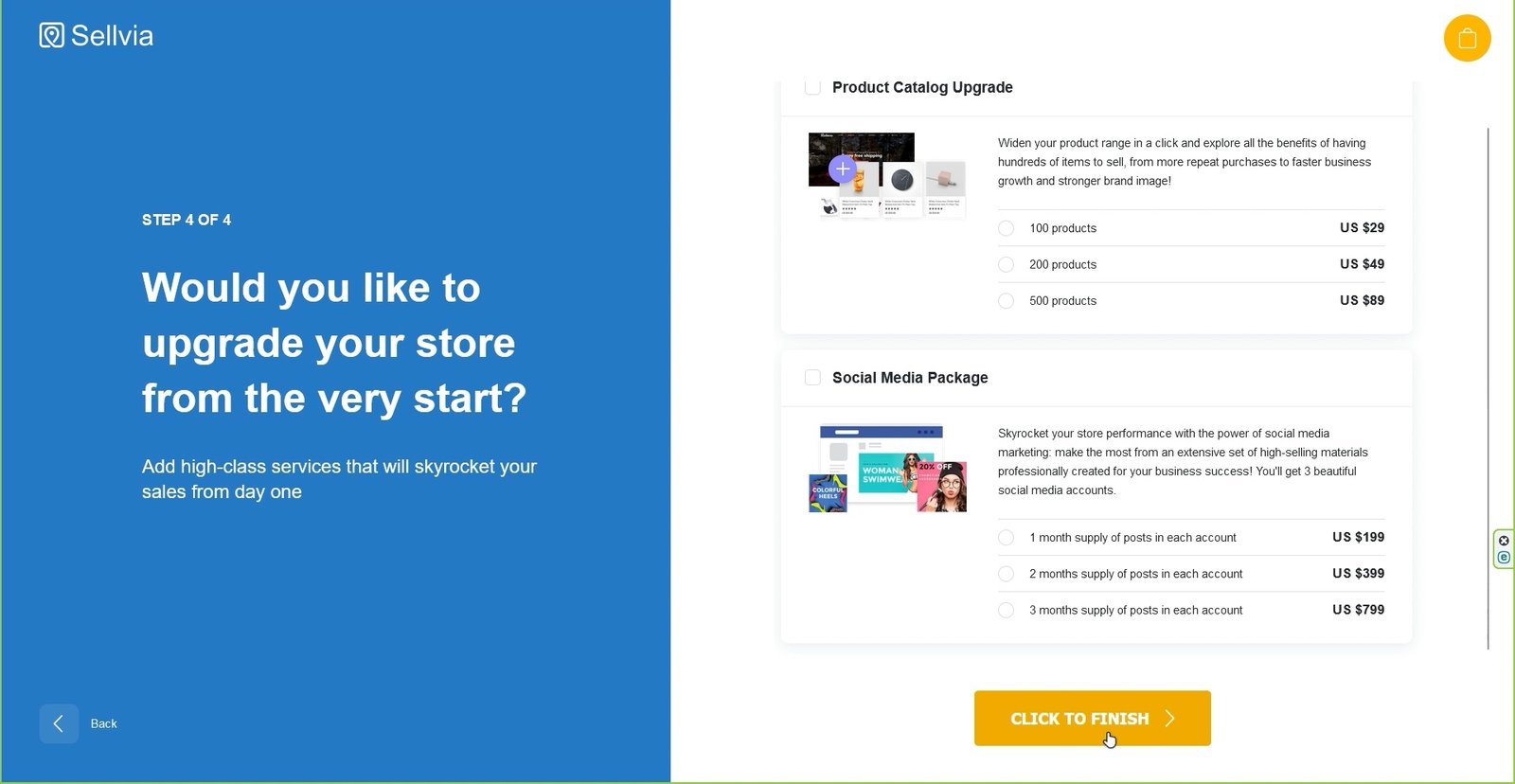 Final Step: Upgrade your website with 100 hot products (optional step)
If you want to add 100 more hot products in your dropshipping store you can buy this package otherwise you can skip it by clicking on the complete survey button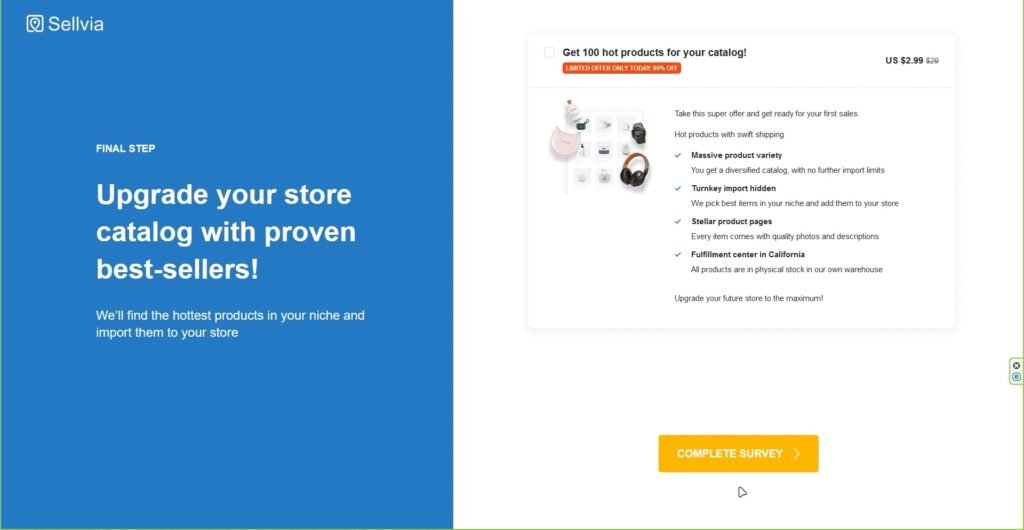 Store Activation
On the next page, you have to pick a date for the Zoom meeting in order to activate your turnkey store.
If you miss your store activation meeting, Sellvia will cancel both your hosting and domain reservations within two weeks. This means we will delete your complimentary turnkey store, and you won't be able to recover the data.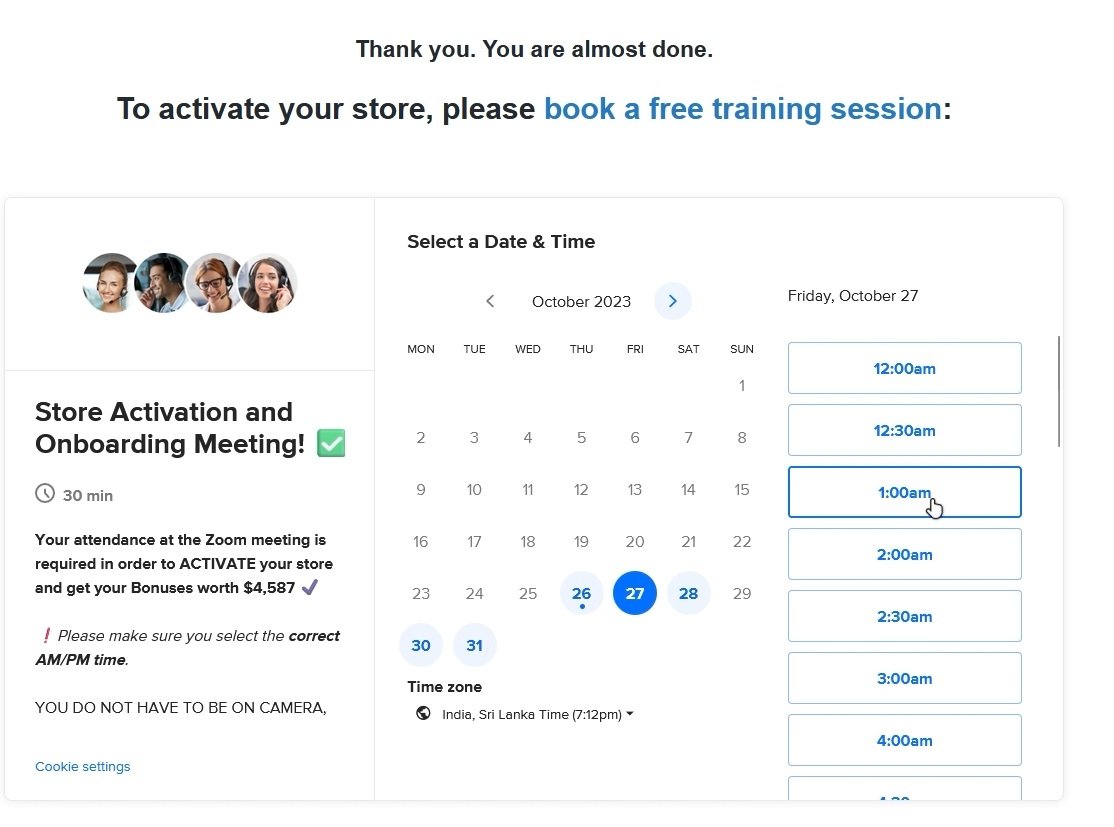 Meeting Time
During the meeting, sellvia support team member will send you your store credentials via email. Inside this email, you will get the name and password of your store dashboard, your sellvia account, and your branded email.
Check out my meeting time and email screenshot below.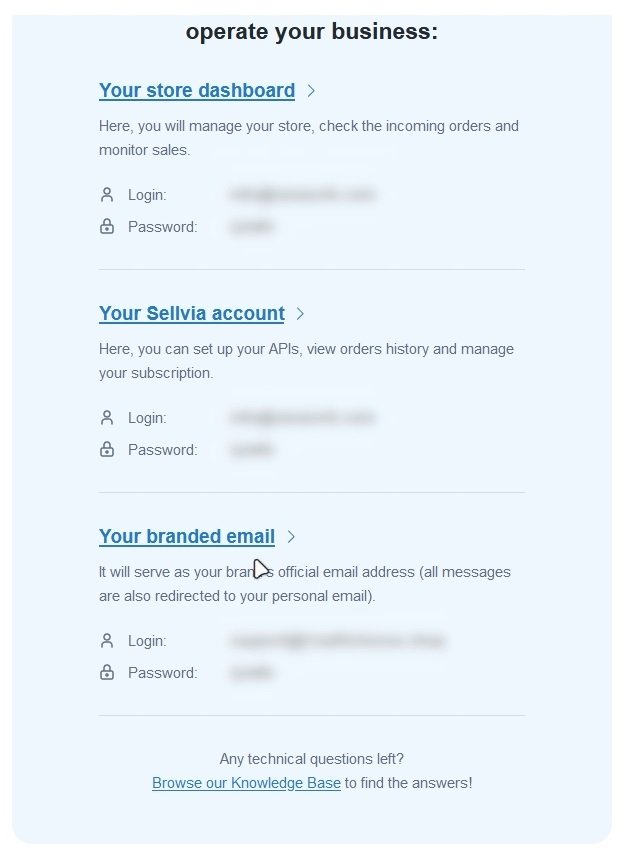 Setup payment gateways
In the same email, you'll get extra links to set up your payment gateways and more.
Thats it.
Best of luck with your dropshipping journey.