Zendrop vs CJDropshipping: A Comprehensive Comparison
Zendrop vs CJDropshipping: Which Is Better For Dropshipping?
Introduction
Explanation of dropshipping
Dropshipping is a business model that allows entrepreneurs to sell products online without having to carry inventory or handle the fulfillment process. It is a popular method for starting an e-commerce business because it eliminates the need for upfront investment in inventory, making it accessible to a wide range of aspiring entrepreneurs.
Importance of choosing the right platform
When it comes to dropshipping, choosing the right platform can make a significant difference in the success of your business. With numerous options available in the market, it's crucial to compare and evaluate the features, pricing, and overall performance of different platforms. In this article, we will compare two popular dropshipping platforms, Zendrop and CJDropshipping, to help you make an informed decision about which one is better suited for your dropshipping needs.
Overview of Zendrop and CJDropshipping
Brief introduction to Zendrop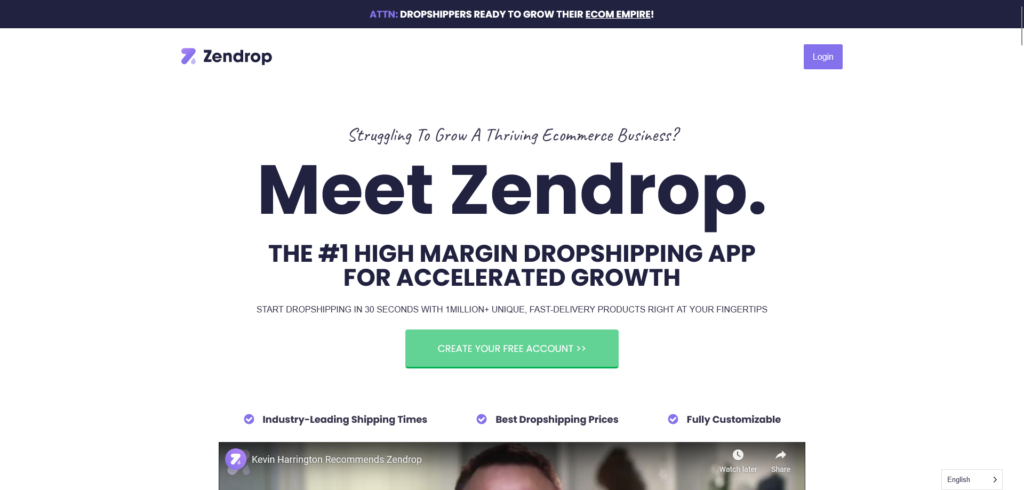 Zendrop and CJDropshipping are both prominent platforms in the dropshipping industry. While they serve the same purpose of connecting suppliers with online retailers, they differ in terms of features, pricing, and overall user experience.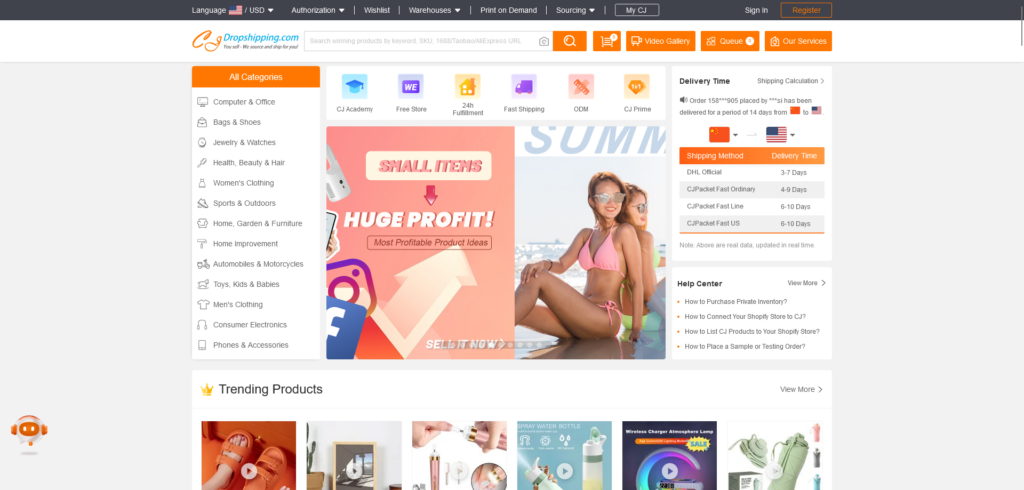 Zendrop provides a comprehensive dropshipping solution that focuses on connecting merchants with reliable suppliers. It offers a streamlined interface, advanced product sourcing options, and efficient shipping services. On the other hand, CJDropshipping provides a similar platform with its own set of features and benefits, catering to the needs of dropshippers worldwide.
Pricing and Fees
Pricing structure of Zendrop
One of the key factors to consider when choosing a dropshipping platform is pricing. Both Zendrop and CJDropshipping have their own pricing structures, which can significantly impact your profit margins.
Zendrop operates on a subscription-based model with three pricing tiers: Basic, Professional, and Enterprise. The Basic plan starts at $49 per month, while the Professional and Enterprise plans offer additional features and customization options at higher price points.
CJDropshipping, on the other hand, offers a free plan with limited features, making it an attractive option for beginners. They also provide a VIP plan that unlocks additional features and benefits for a monthly fee.
Product Sourcing and Inventory
Product sourcing options offered by Zendrop
Efficient product sourcing is essential for a successful dropshipping business. Zendrop offers a wide range of product sourcing options, including integration with popular platforms like AliExpress, Alibaba, and 1688.com. This integration allows users to import products seamlessly and manage their inventory effectively.
Product sourcing options offered by CJDropshipping
CJDropshipping also provides various product sourcing options, including access to their own product catalog and integration with multiple platforms. They offer a user-friendly dashboard where merchants can browse and select products from their extensive inventory.
Shipping and Delivery
Shipping services provided by Zendrop
Timely and reliable shipping is crucial in the dropshipping industry. Zendrop partners with multiple shipping carriers, allowing merchants to choose the most suitable shipping method for their customers. They provide transparent tracking information and ensure efficient delivery of orders.
Shipping services provided by CJDropshipping
CJDropshipping offers similar shipping services, working with reputable shipping carriers to ensure timely delivery. They provide tracking information for all orders, giving merchants and their customers peace of mind throughout the shipping process.
Order Fulfillment Process
Fulfillment process with Zendrop
Efficient order fulfillment plays a vital role in the success of a dropshipping business. Zendrop simplifies the fulfillment process by automating order placement with suppliers. Once an order is received, Zendrop automatically forwards the necessary details to the supplier, who then handles the packaging and shipping.
Fulfillment process with CJDropshipping
CJDropshipping follows a similar order fulfillment process. They automate the ordering process, allowing merchants to focus on growing their business while CJDropshipping takes care of the backend logistics.
Platform Integration and Features
Integration options available with Zendrop
Integrating your dropshipping platform with other tools and platforms can enhance your overall business operations. Zendrop offers seamless integration with popular platforms like Shopify, WooCommerce, and Wix. This integration enables merchants to synchronize their product listings, manage orders, and track inventory effortlessly.
Integration options available with CJDropshipping
CJDropshipping also provides integration options with various e-commerce platforms, making it convenient for merchants to manage their dropshipping business. They offer plugins and extensions for platforms like Shopify and WordPress, ensuring a smooth workflow for users.
Customer Support
Customer support offered by Zendrop
Reliable customer support is crucial when dealing with any platform or service. Zendrop offers dedicated customer support through email and live chat. Their support team is responsive and knowledgeable, addressing any queries or concerns merchants may have.
Customer support offered by CJDropshipping
CJDropshipping also provides customer support through email and live chat. They have a support team available to assist merchants with any issues or questions they may encounter while using the platform.
Pros and Cons of Zendrop
Highlighting the advantages of Zendrop
Pros:

Advanced product sourcing options
Reliable shipping services
Seamless integration with popular platforms
Streamlined order fulfillment process

Cons:

Higher pricing compared to some competitors
Limited customization options for lower-tier plans
Pros and Cons of CJDropshipping
Discussing the disadvantages of Zendrop
Pros:

Free plan available for beginners
Extensive product catalog
Reliable shipping services
Integration options with popular platforms

Cons:

Limited features in the free plan
Additional fees for VIP plan
User Reviews and Feedback
Collecting and analyzing user reviews of Zendrop
Before making a decision, it's important to consider the experiences of other users. Both Zendrop and CJDropshipping have received mixed reviews from the dropshipping community.
Zendrop has been praised for its reliable product sourcing, efficient shipping services, and user-friendly interface. However, some users have mentioned that the pricing can be steep, especially for smaller businesses.
Collecting and analyzing user reviews of CJDropshipping
CJDropshipping has been commended for its extensive product catalog, affordable pricing, and responsive customer support. Some users have reported occasional delays in shipping and inconsistencies in product quality.
Conclusion
When it comes to choosing between Zendrop and CJDropshipping, it ultimately depends on your specific requirements and preferences as a dropshipper. Zendrop offers advanced features and reliable services at a higher price point, while CJDropshipping provides a more affordable option with a range of features to support your dropshipping business.
Consider factors such as pricing, product sourcing options, shipping services, platform integration, and customer support when making your decision. Ultimately, choose the platform that aligns with your business goals and offers the best overall value for your dropshipping venture.
---
FAQs
Can I use both Zendrop and CJDropshipping simultaneously?

Yes, you can use both platforms simultaneously. However, it's essential to ensure seamless integration and avoid any conflicts between the two systems.

Which platform offers better pricing for small businesses?

CJDropshipping offers a free plan, making it more affordable for small businesses starting out in dropshipping.

Do Zendrop and CJDropshipping offer product customization options?

Both platforms offer some degree of product customization options, depending on the suppliers and products available.

Can I track shipments on both platforms?

Yes, both Zendrop and CJDropshipping provide tracking information for shipments, allowing you and your customers to monitor the progress of orders.

How long does it take to get started with Zendrop or CJDropshipping?

Getting started with either platform is relatively quick and straightforward. It typically involves signing up, setting up integration with your chosen e-commerce platform, and sourcing products from suppliers. The exact timeframe may vary based on your familiarity with the platforms and the complexity of your business setup.