Make a free logo
Hi, guys in this video I am going to show you how to make professional cute icons logo for free.
You know the impotence of logo, having a logo helps you to stand out in the high society of business. Now in this video, we will create a custom logo like Minecraft logo png from scratch without any software or any designer skill.
Before you start to make your personal logo, you need to prepare a few things first.
Brainstorming for Make a free logo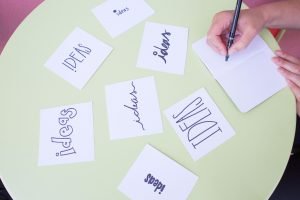 Firstly, you must have an idea that what type of logo you want to design if you don't have one then start barnstorming, by doing this you will have a better idea about your logo. Once you have an idea about your logo now start drawing it on pepper first. Good job! Now move on to second step.
Professional software or not ?
Now it is all up to you if you want to use professional software or not if you don't know how to use photoshop, adobe illustrate. You Make a free logo online with online logo maker website. However, there are many websites though I recommended the best website in the video tutorial, so watch the video and create your first professional looking logo.
Download RANAsVFX APP NOW
you can check out my other post below
How to use Android as microphone – Best microphone for YouTube:- click here watch
How to change background in Photoshop and matching background:- click here watch
After effects Tutorial | 3D Audio spectrum:- click here to watch
How to Create a Lower Third in After Effects:- click here to watch
After Effects Tutorial #1 (Super Speed):- click here to watch
After effect cc Cineware & Cinema 4D Tracking tutorial:- click here to watch
(Ground smash After effect Tutorial #2):- click here to watch
Photos Slideshow Tour Template:- click here to watch
Photoshop ATN ACTION! || 9 Oil paint effect